HEALTH, WELLNESS, & LIFE COACH, PERSONAL TRAINER,
TRANSFORMATIONAL SPEAKER & EDUCATOR
BEGIN
Are you looking to work with someone who truly understands you?
Someone who understands your habits, even the crappy ones. Your body, no matter what shape or size. And your personal health issues, small and large.
I want to help you build a body that doesn't feel like crap when you wake up. I want to empower you to lead a life that is energizing and exciting. I want to support you in becoming the best version of yourself.
Where do we begin?
Schedule A Call
Working With Me
Physical health is the foundation. We will fine tune your exercise, eating, sleeping, and self-care to build healthy habits that last.
Strengthening and conditioning your body
Developing your mind-body awareness
Learning about the science of mind-body nutrition
Establishing fulfilling self-care practices
From there, we work with the psychological, social, and spiritual components of living an awesome life.
Identifying your self-sabotaging patterns
Clarifying your life purpose and health goals
Setting up your relationships for success
Managing your emotional reactions and stress
No more one-size fits all approach.
I create an individualized plan to help you live better, stay better, love more, look good, and feel great.
If not now, when?
Yeah, exactly. Let's get in touch.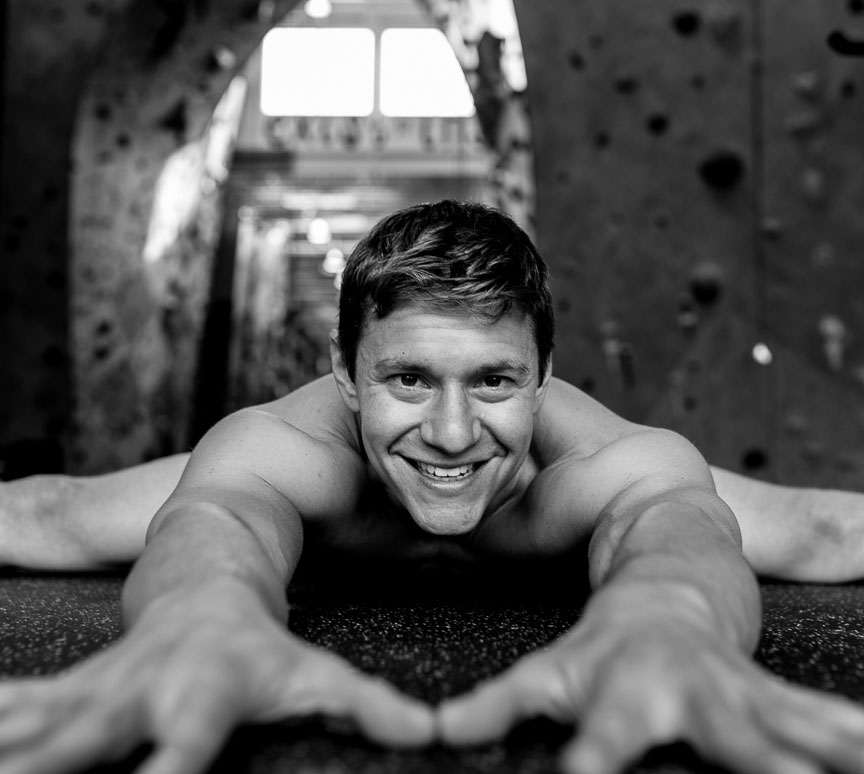 Weekly Schedule
Not ready to dive into 1-on-1 training? I run a few regular classes that you're welcome to drop in and try out!

Mindful Moment & Meditation
Attend FREE on Facebook LIVE
09.30-10.00 AM
Sunrise Savage
Unconventional, hybrid training, inspired by Ninja Warrior, Parkour, Obstacle Racing, and climbing.
06.30 AM
UNLOCK YOUR

ENERGY AND

MOTIVATION.
Your body is a system. Society is a system. The earth is a system. We can consider each one in isolation, but to arrive at an optimal framework of human functioning, we need to consider the interrelationship of all these dynamic systems. Doing so allows us to better understand why we do the things we do. When health and wellness are taken as systems, we understand how a change to one part of your life can impact everything.
This is why I consider my work the ultimate lifestyle training for your body, mind, and spirit. My approach works with ALL OF YOU—your unique body, thoughts, feelings, environments, and relationships to help you grow beyond obstacles standing between you and your fullest potential.
GET STARTED TODAY
LATEST NEWS
Health, wellness, and fitness tips. Nutritional advice. Motivational musings on meditation, mindfulness, and movement.
I've been working with Jeffrey over the past six months now, and I'm SO glad I chose him to be my personal trainer! He'd dedicated, highly motivational, and really incorporates your current level of athleticism in your training. I have been seeing fantastic results, and I couldn't have done it without Jeffrey. Make him your personal trainer - you won't regret it!
Jeff is awesome. I started training with him after having our second child, to get back in shape and back into a routine. He focuses on your goals, target areas, all while understanding the changes we go through after having a baby! I appreciate that he takes the time to get feedback after each session. He always spends more time than the allotted time, and is able to work around my work schedule, which varies because of call, etc. He also comes to the gym in my building which is a huge plus!
I worked with Jeffrey as both a personal trainer and wellness coach. He's caring and knowledgeable, and guides you kindly towards personal improvement both physically and mentally. Since I started working with him, not only have my strength and endurance increased, but I have also developed a healthier relationship with my body. He showed me how to develop tools to work out on my own and to assess and manage eating habits. As a result, I am a much more confident person now. I look forward to working with him again.
Before working with Jeffrey I had trouble figuring out an effective work out routine and nutrition regimen for my specific body type. Since starting his training program, I feel that I am finally getting the right information, support, and structure that I have struggled finding on my own for so long. Jeffrey is the most thorough, good hearted, and supportive trainer. His devotion to helping people find healthy and balanced lifestyles is evident in his hard work. He writes post-training follow up e-mails, gives nutrition guidance, and creates new innovative work out programs for each session. I highly suggest training with him. It is well worth the investment.
Jeffrey's holistic wellness approach aims at strengthening not just the body, but the mind and spirit. By practicing concentration, insight, and mindfulness techniques, I learned how to find that peaceful, still place inside. I now have a reliable haven from which I can safely ride out internal and external storms.
After only a few sessions with Jeffrey, I already feel my body is healthier and I'm more relaxed at school. He keeps me on track with healthy lifestyle decisions, and his workouts are very efficient. He motivates me to keep working hard and at the same time knows each persons limit. I honestly feel he's the perfect trainer for me.
My boyfriend and I train every week with Jeffrey, and we are noticing great results. We feel fitter and more motivated. In addition, we have a lot of fun and enjoy our sessions with him. We would highly recommend him as a trainer and health coach.
I've worked with Jeff for years in both a training and business capacity and have been blown away by his knowledge, compassion, and honest will to drive others towards success. He covers the spectrum of fitness, health/wellness, mindfulness/meditation/motivation, in all the best ways. I'd recommend Jeff in a heartbeat to anyone looking to improve upon themselves both physically and mentally.
Got to do a personal training session with Jeff and it was awesome! He totally customized it to my strength and abilities, but pushed me to go further than I would normally think I could. Great work out and so fun! I highly recommend working with Jeff.
Follow @JeffSiegelWellness on Instagram
The access_token provided is invalid.